Futurist, Warren stands as an internationally acclaimed keynote speaker, renowned for his dynamic and compelling insights into future thinking and A.I.
To be an effective leader in a digital world of uncertainty you need to be innovative, collaborative and future thinking.
As a certified Agile leader and PMI problem solving practitioner, Warren is a futurist on AI and Disruptive technology and he has worked in 5 continents, 30+ countries and with over 500+ organisations.
His vision is to, by 2035, help 1,000,000 leaders globally build a workplace based on culture, community, and technology for generation Alpha.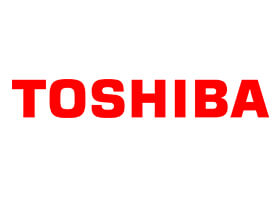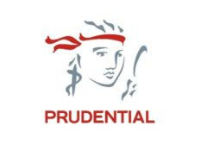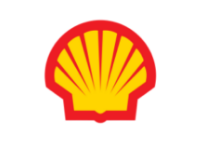 Why Warren
Warren Knight has dedicated 20 years to empowering leaders with the skills, confidence and tools to stay relevant in an ever changing digital world. As a world-renowned keynote speaker, Warren has a unique approach to humanising technology as we evolve into AI, Blockchain and Web3.
Consistently named a "Top 100 Influencer" Warren is one of the most engaging, dynamic and sought-after speakers. His energy and ability to do the moonwalk while taking a complex subject and simplifying it gets him standing ovations.
Change agent Warren Knight's personal approach to transforming the way we view AI and disruptive technology is to empower individuals with positive choices to reach business objectives and to build stronger companies and more engaged communities.
Warren delivers a uniquely bespoke keynote for every presentation to align with his vision to help 1,000,000 leaders globally to build workplaces based on culture, community, and technology for generation Alpha by 2035.
The future of Learning is evolving and Warren's' approach is to:
Inspire and motivate his audience to a mindset shift and walk away with a new approach to influencing transformation in 2023.
Puts educating people at the heart of everything he delivers and because of his passion, he scores the highest rating among other speakers (Thank you Paige)
Create a toolkit for leaders and visionaries to strive and tackle complex challenges by bring people together to ask questions, listen and visualise. Firestarter's are the change makers in any organisation.
Let's connect to support you through your transformational journey.
Warren was a Keynote Speaker at our event and he delivered a truly remarkable speech. It was probably the first time when I was so focused during a speech. To begin with, Warren had perfectly analysed the company's problems and the current situation, so it was extremely relevant to the company, but what has surprised me even more was the level of his preparation. We highly recommend Warren as a speaker to your event, you will not be disappointed!
As a guest speaker on LYIT's MSc in Innovation in FinTech, Warren was generous in sharing his wisdom about cultivating digital culture. Warren's ability to discuss innovation strategy, leadership and the nuances of how this plays out in an organisation makes for an engaging and informative talk. Warren's 5 Step Digital Use Case was a key takeaway for participants. Warren is a passionate speaker and his presentation style is fun and engaging.
Warren was the ultimate professional keynote speaker at our annual conference in Nov 2020. He was amazing in the research he did on our market and the expectations of our customer and prospect community. His session scored the highest rating among all of our more than 30 conference speakers. Super, great job Warren! Looking forward to the next time we can work together!
After hearing Warren you will…
A thorough understanding of Industry 5.0 + Web3 opportunity, how to move forward, execute & measure both cultural & customer success.
Be motivated to take action as a digital leader in your industry and be inspired by the new possibilities and opportunities in today's digital world.
Be a true firestarter (agent of change) by ensuring your core values are aligned with your organisation's vision for the future.
How I can transform you and your teams
Be a leader in a digital age

How to innovate in your industry

Build a high performance teams

Understanding people and shift mindsets
Create a competitive advantage

Build a toolkit for leaders

Think big, work small be brilliant

Reignite your teams passion and be courageous

Navigate you through transformation